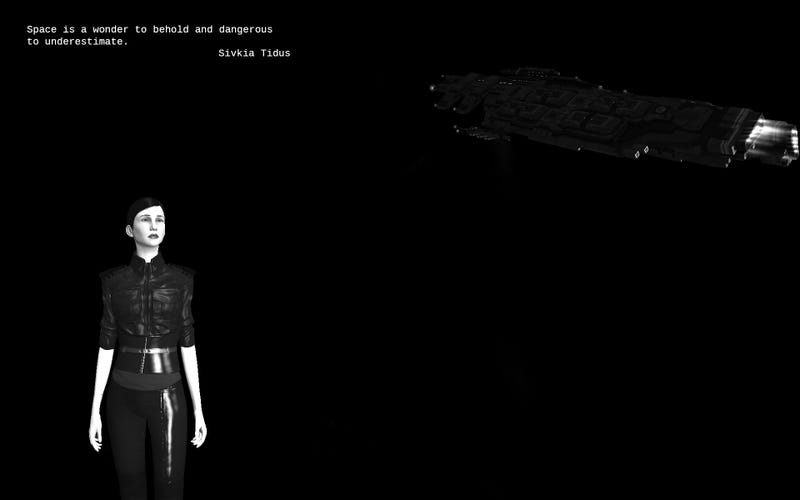 I've been tinkering with others wallpapers and making them into something I would like. I like the idea of minimalism. Simple, black,white, and clean. The image you see at the top is my first wallpaper that I made. I used EVE online and Photoshop CS6 to create what you see. The character you see in the image is Sivkia Tidus my EVE online character. The ship is a Drake and its what Sivkia flies. You can download the fullsize wallpaper from my deviant art account: http://wolfleben.deviantart.com/art/Eve-Online…
If you have any suggestions on how to improve the wallpaper or what I should do next please leave them in the comments.
EVE Online is owned by CCP.